and the #1 thing that will magically make every holiday a good one!  
Can you smell the holidays? It has a distinct smell and feel as the weather turns noticeably cooler and more windy; you actually hear more children laughing at the playgrounds compared to the last few exam months. And you know you can look forward to the "slower" end of the year as the year winds down to a close... to Christmas!  
While I know many families are already planning for their upcoming holidays, there are some things I've learnt (the hard way) on how to maximize value out of the holiday, especially if you're traveling with kids. 
Here are 4 things you MUST NOT do if you want to fully enjoy your holiday
❌ Be overly rigid with the rules
Closing 2 eyes to everything will make things less stressful for everyone.  Not eating proper meals?  Not a big deal - kids survive on air and play anyway (and snacks).  
Not napping well?  Power naps are often enough if you have a handy carrier or stroller.  If the kids are tired enough, they will sleep anywhere. 
No sweets, no snacks?  Aww... that's a killjoy!  It's a holiday and if you're going to be eating street food, the kids aren't going to be eating proper meals anyway.  Just go on a snack-strike when you get back.  
My point is, it's a really special time that the whole family is together.  Pick your battles. The kids are not going to go haywire if you relax the rules a bit just for the holidays.  It's definitely awesome to be fun-mom, especially when the kids least expect it.  The children will definitely still remember the routine and rules when they return, though they may pretend to forget. 😉
❌ Fail to schedule downtime for the kids and for ourselves
You know your kids' rhythms and schedules so it's wise to schedule in downtimes and nap times. We hardly join packaged tours anymore since the kids came and we are all the better for it!  Packaged tour schedules are grueling and sometimes, just looking at the itinerary makes me tired.
When we travel, we will opt for something that's not ambitious, those covering many places and requiring long travel times.  We'd rather spend a longer time at any 1 place so that the kids have ample time to explore and we aren't in a rush to go to the next destination.
We also build in nap or rest times. I think more for us than for the kids since I have zombie kids who have no need to sleep. Oh my gosh, the baby is the worst of the lot!  But the adults need our rest time, especially for my husband because I want him to get ample rest when he's driving. 
Then evening time, we can head out for dinner and night activities all in a better mood.  If not, the usual routine for my kids is that they will be in bed by 8 pm and who wants to miss all the night markets and awesome dinner spots when you're on a holiday right?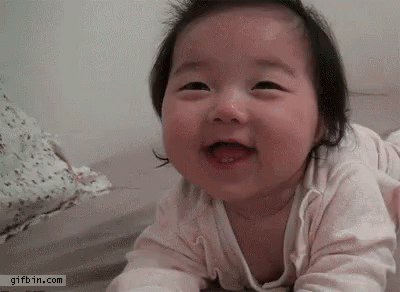 ❌ Go to adult-friendly places the whole holiday 
You'd be surprised how we don't appreciate what the kids need for a good holiday!  We think we penciled in a 2-hour indoor playground and we've done our due diligence, but sometimes, the kids need more than that strict 2 hour-window to just run around and have nothing very much to do except that!  A lovely playground might delight them more than a highly-structured factory tour, for instance. 
So have a good mix of places you and the kids will enjoy.  The point is to let them have a chance to burn up all that pent up energy!
❌ Be unprepared for contingencies and boredom
It'd be a great mistake if you go for a trip with the kids unprepared to quell their boredom and million questions of "Are we there yet?"  When in doubt, just pack them in!  It's better to overpack than underpack in this case and over time, you'll know just how many and what kinds of activities they need. 
These are some of my favourite handy things to pack:  
a new coloring book with crayons or colour pencils - why new? Cuz the kids will be interested to work at it for longer (who doesn't like new things?)
Cars or little toys that the kids already love to bring out.  I will keep those aside a few weeks before the trip and bust them out during the trip on long rides. Wow!  Look at this toy!  I've missed you!
A few books (or I might let them pick something out at the airport bookstore)
Sticker activity packs - those are always a hit
Blank paper for general drawing and colouring
Dough kits (but not good to bring up on the plane)
Load up shows on the iPad but that's an absolute last resort to bring out.
Favourite pillow, blanket or soft toy.  I find it really helps to have something familiar which increases a sense of security and familiarity.  Helps them sleep better in an unfamiliar environment
Loads and loads of snacks, great for taking-off or landing on the plane
Hope that the inflight entertainment will fill up some time - they usually do quite well with the myriad of cartoons but it was annoying having to hold up their earplugs for them cus they aren't made for kids - bring surgical tape (note to self) 
I'll also not let them choose at the beginning but offer 1 activity at a time.
The kids are generally happy, armed with a mountain of sweets, pillows and car-friendly activities (K, 5 yo, Z, 3yo)
And the number 1 thing to do that will magically make EVERY holiday A GOOD ONE -
🌈 ✅ Have NO/LOW expectations that you will accomplish much ✅ 🌈
This is the absolute key to having a good or a bad holiday!  I find that if I keep expectations low, then when everything works out smoothly, you're like YAS!!  The stars all aligned and thank God:
we caught the train on time
we didn't get into an accident

the kids are all alive and safe

we enjoyed a free upgrade even though it's just a free drink
we met a nice passenger who was kind even though baby kicked him while sleeping horizontally on my lap

the kids (AND EVERYONE) are all alive and safe
What's more important than that?   
When we find things to be thankful for, we are generally happier.  Also, when we are in a frame of mind to put the needs of others before ourselves, then we are in a good position to be thankful and joyful for the little things. 
I know it's not an easy pill to swallow, especially when you're on holiday and you're done with giving!!  But hey... we are moms (parents) and the giving never ends right?  Even on holiday.  
So I hope this little bit of "magic" works for you this holiday season and you have an amazing November/December holiday.
I'd love to hear from you which is your best holiday destination (with kids & without kids) and your number 1 travel hack/tip!